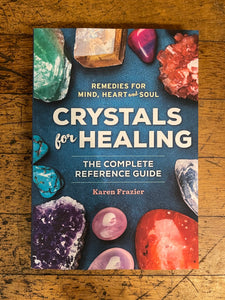 "
From agate to zoisite, this comprehensive crystal bible explores a multitude of stones, their unique healing properties, the influence of color, and each corresponding chakra. It also provides guidelines for creating grids to further harness the positive energy of crystals and gemstones. With daily meditations and mantras, 
Crystals for Healing
 offers a truly holistic approach to healing and unearthing the deep connection between mind, body, and spirit. 
Create positive change and open yourself to a more fulfilling life through crystals and crystal healing."